Cacao-Reishi-Butternut Brownies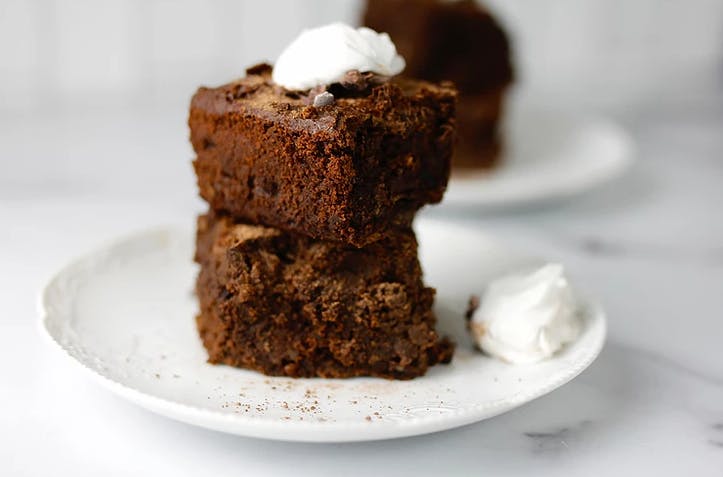 Gluten-Free & Dairy-Free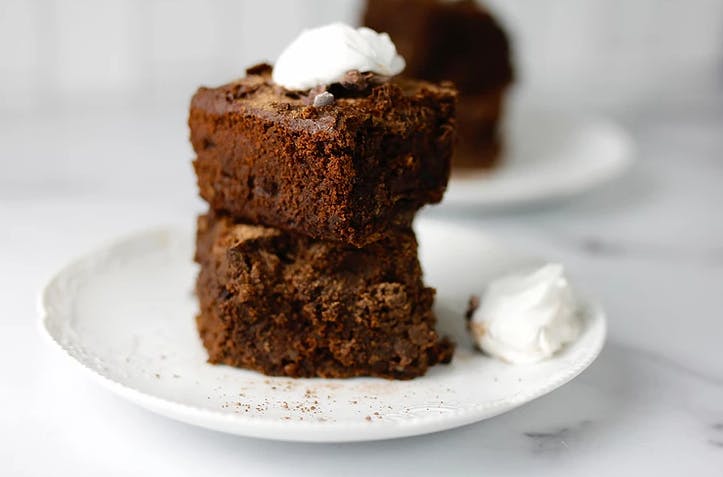 Yield: 10 large brownies
Ingredients:

2 cups roasted & pureed butternut squash (sweet potato or pumpkin works, too)

1 cup maple syrup (or more if you like it extra sweet)

1 cup unsalted, roasted almond or peanut butter

2 teaspoons vanilla extract

3 tablespoons avocado oil (or melted coconut oil)

1/2 cup Navitas Cacao-Reishi Powder (optional - you could also use regular cacao or cocoa powder)

1/2 cups Navitas Cacao Powder (optional - you could also use regular cocoa powder)

1/2 teaspoon sea salt

2 teaspoons baking powder

1 1/3 cup oat flour (almond or gluten-free 1:1 flour works, too)

1 cup chopped raw pecans or walnuts

1/2 cup dark chocolate chips

1/4 cup Navitas sweet cacao nibs (optional)



Instructions:

Preheat oven to 350F.

In a medium mixing bowl, beat together squash puree, maple syrup, nut butter, vanilla extract, and avocado oil.

In another medium mixing bowl, mix together Navitas Cacao Reishi Powder, Cacao Powder, sea salt, baking powder, and oat flour.

Slowly mix dry ingredients into wet ingredients until combined.

Mix in pecans, chocolate chips, and cacao nibs (if using).

Pour batter into a greased casserole dish (about 10 x 6).

Transfer to oven and bake for 40-50 minutes.






Give it a try! And don't forget to tag us @anjalee.co