Main content starts here, tab to start navigating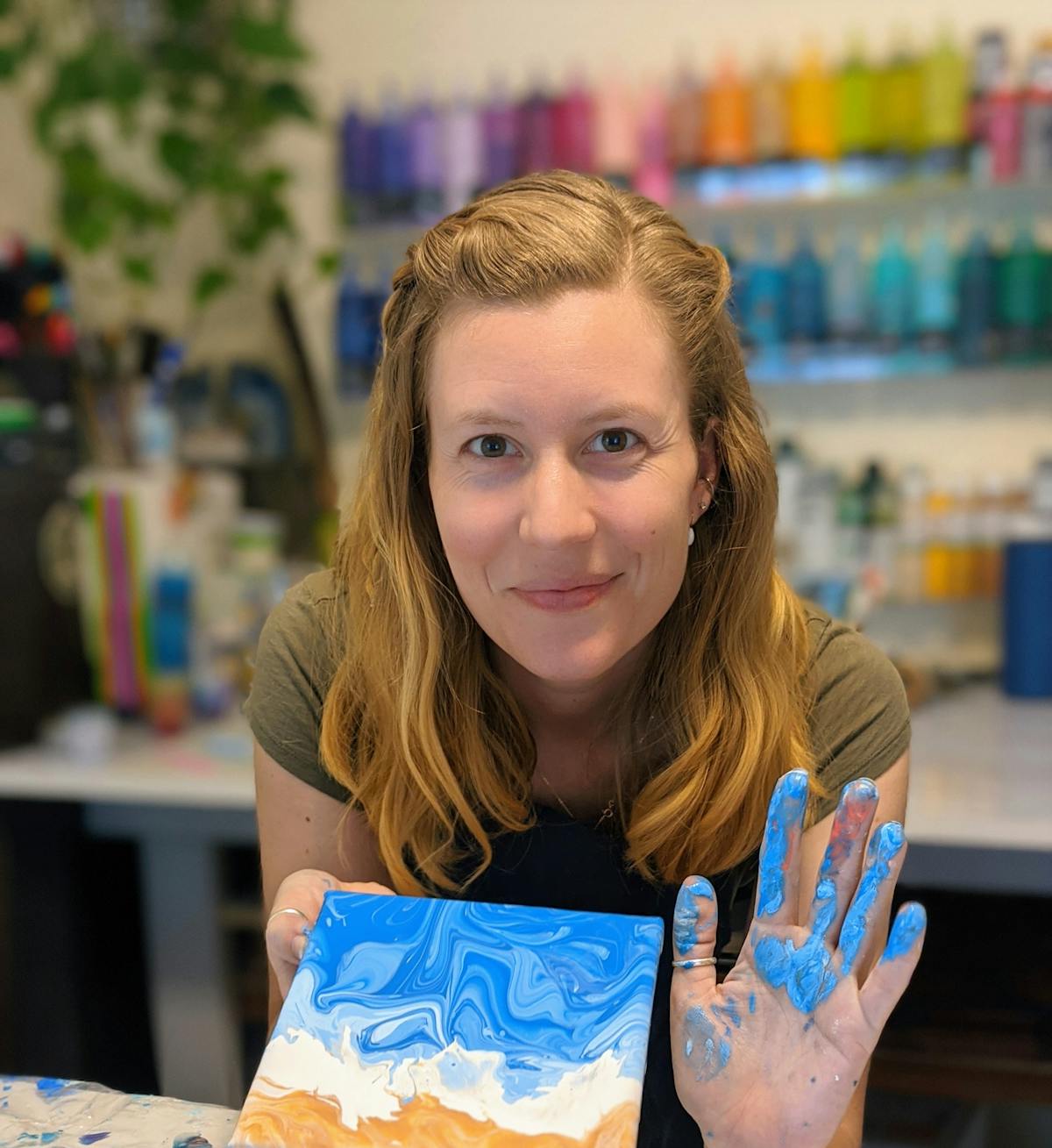 Sarah Lee
Fluid Art Crafter & Instructor
Join the well-revered and sweet-as-can-be artiste Sarah Lee as she teaches you the art of pouring and guiding paint to create masterpieces. You will style works of art with your fingers, straws, and other tools to make iconic home office paintings that may even include a piece of the magical seashore!
Sarah speaks in color and expresses herself through art. She has practiced many art techniques and used many mediums, but she found her true love when she tried fluid art for the first time several years ago. Since then, she has been honing her techniques and expanding her knowledge in this medium. She is now excited to share this beginner-friendly painting technique with anyone that loves to have fun and is willing to try it!
Sarah can't wait to create a masterpiece with you!